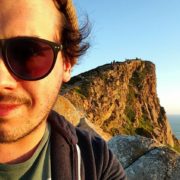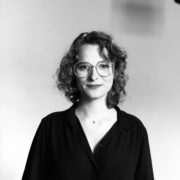 Pour son grand retour, Le Grand Cru se fait version 100% Frenchy avec Papooz, HOORSEES, French 79 ainsi que Futuro Pelo !
Papooz – Hell of a Woman
Papooz présente un nouveau single, Hell of a Woman, qui tease leur prochain album None Of This Matters Now que nous attendons avec impatience ! On retrouve le duo français avec cette composition pleine de fraîcheur et de belles harmonies vocales comme ils savent si bien les faire. On se retrouve plongé dans une ambiance plus calme mais cela n'enlève rien à leur groove légendaire.
---
French 79 – 4807
En guise de conclusion à son dernier album Joshua, French 79 nous livre un visuel cosmique en animation réalisé par Daniel Prince pour illustrer l'excellent 4807. On se retrouve sur une planète désertique à suivre une créature extraterrestre lancée dans une mystérieuse quête, le tout accompagné par l'électro percutante du Marseillais… Une métaphore du fait de grandir, d'évoluer, de chercher sa destinée comme l'explique le réalisateur. Bluffant !
---
Futuro Pelo – Tango (feat. Mila Stahly)
Pour célébrer la sortie de son nouvel EP teasé à l'automne dernier avec l'excellent United, Futuro Pelo nous fait sortir de la morosité hivernale en mettant en images Tango en compagnie de Mila Stahly qu'on retrouve également sur les deux derniers titres de ce projet. En résulte une collaboration groovy à souhait qui ne manquera pas de nous faire danser !
---
HOORSEES – Week-end At Bernie's
Un an après la sortie de leur remarqué album éponyme – à retrouver ici – HOORSEES démarre un nouveau chapitre, celui de leur second opus A Superior Athlete avec un premier extrait exaltant ! Ainsi, en attendant le 22 avril prochain, date de sortie de ce très attendu disque, on découvre avec joie Week-end At Bernie's, condensé indie pop rock au refrain fédérateur.