Intitulé Evering Road, son second album sortira le 5 mars prochain chez Insanity Records. En attendant, notre petit protégé continue de nous faire plaisir avec plein de bonnes nouvelles !
Il est rare de tomber sur un artiste à l'image de Tom Grennan, surtout quand il n'a encore qu'un ou deux singles au compteur comme c'était le cas à sa découverte il y a déjà quatre ans ! Depuis, à coup de travail acharné, il est parvenu à sortir trois EPs – Something In The Water, Release The Brakes et pour finir Found What I've Been Looking For – mais surtout un remarquable premier album, Lighting Matches, qui tutoyait les étoiles !
Et c'est en janvier dernier qu'on le retrouvait avec This is the Place, premier extrait officiel de son second LP suivi quelques semaines plus tard par le grandiose Oh Please.
Je ne suis pas un homme religieux, mais nous croyons tous et nous trouvons notre libération dans quelque chose !

Que ce soit la famille, l'amitié, la liberté, le football – Amen !
Sortie vendredi dernier, Amen est une chanson sur le fait d'être en conflit, que ce soit avec soi-même, quelque chose ou quelqu'un d'autre. Grandement influencée par la soul et le gospel, cette nouvelle composition s'impose comme un hymne salvateur, un cri du cœur d'une puissance inégalable !
A propos des thématiques abordées dans ce tant attendu second album, il confie :
Cet album a été une réelle expérience thérapeutique, ça m'a aidé à traverser une des périodes les plus dures de mon existence. Il documente une phase de transition dans laquelle j'ai tellement appris et grandi en tant que personne, me faisant rentrer dans une humeur plus calme, plus positive. 
En attendant sa tournée européenne qui s'arrêtera notamment le 15 avril à Anvers avant un passage à La Maroquinerie le 27 avril, il a fait un nouveau passage remarqué par les studios de la BBC Radio 1 avec notamment une cover de Ocean Eyes de Billie Eilish !
En attendant le 5 mars prochain on vous laisse découvrir la cover ainsi que la tracklist d'Evering Road !
---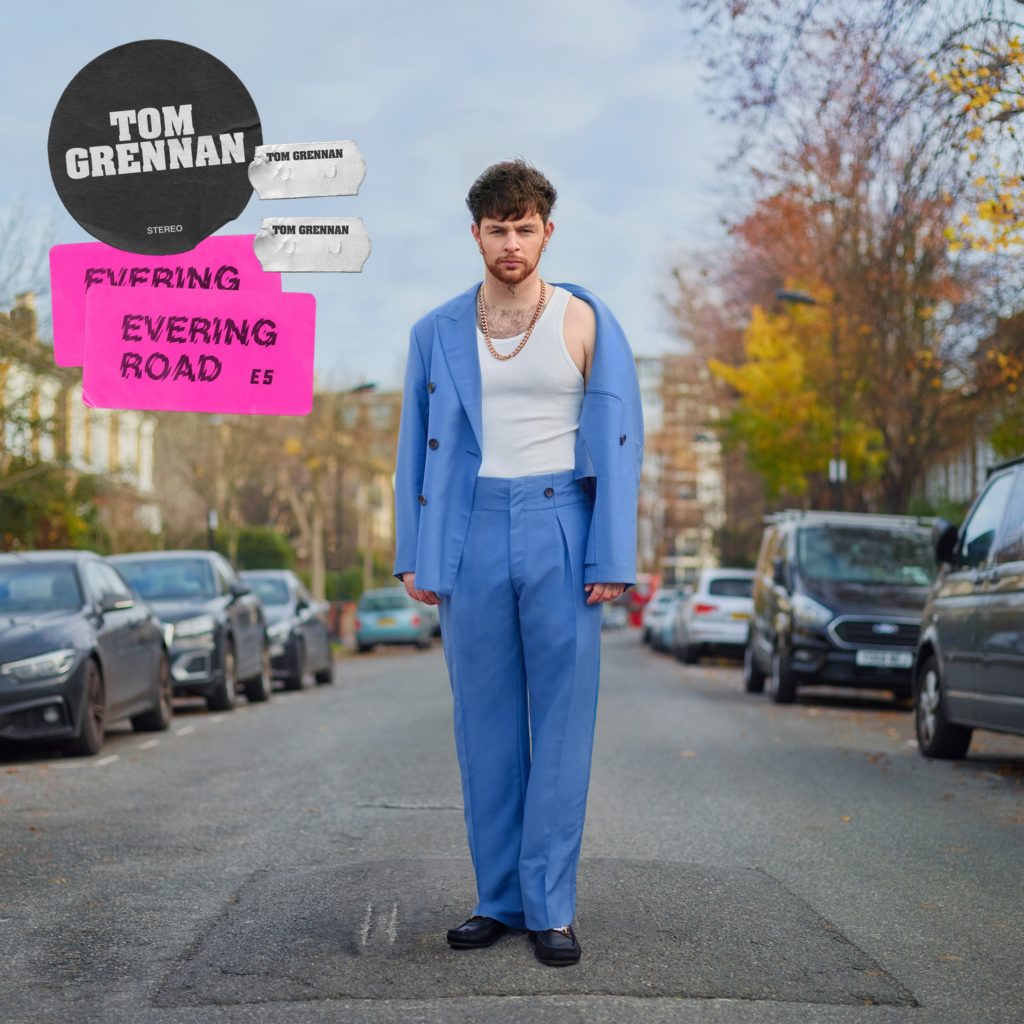 Tracklist
1. If Only
2. Something Better
3. Little Bit Of Love
4. Amen
5. It Hurts
6. Never Be A Right Time
8. Sweeter Then
9. Make My Mind Up
10. Second Time
11. You Matter To Me
12. Oh Please
13. I Don't Need A Reason
14. Love Has Different Ways To Say Goodbye